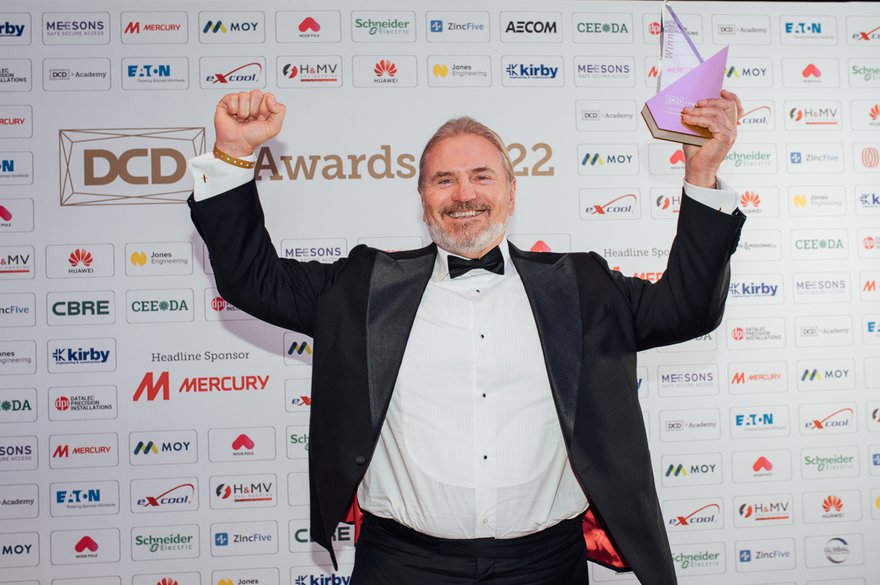 DCD's Outstanding Contribution Award goes to an individual who has made their own distinct mark on the industry, achieving a goal that is different to what anyone else might offer.
Lee Kirby is this year's winner of the award, which is sponsored by Mercury Engineering - and he can certainly claim a unique data center career.
In his 40 years in the data center industry, he has assumed roles including the president of the Uptime Institute, the industry's authority on reliability. He has led startups and turnarounds, and built global operations.
But alongside that, Kirby has had an equally stellar military career. In 36 years he has combined active service and reservist roles, with tours in multiple countries including Iraq (2009-2010) where he helped rebuild civilian infrastructure.
He retired with the rank of Colonel and serves as an advisor to many veteran support organizations.
But the work which earned him this Award combines his two passions. In 2013, he founded Salute Mission Critical, to help data centers operate more reliably, by providing trained military veterans - at the same time as ensuring those veterans have valuable work which recognizes their unique abilities and expertise.
"We started Salute Mission Critical in 2013 to build a bridge from the military to the data center industry," he explained to DCD at our Awards event.
"There were a lot of unemployed veterans and the rate was too high to be acceptable. And our industry is short of talent. So we brought those two problems together."
When Salute started, the problems were extreme. "When we first started, the unemployment rate in the States was over 25 percent for first-time soldiers who had deployed, come back, and gotten out of the military," Kirby remembers. "Twelve percent of the people we were hiring were homeless at the time."
Today the problem is not unemployment, but under-employment: "Veterans will be hired into positions that just aren't challenging - and I think our industry has a great opportunity to challenge them and let them continue to grow and contribute."
Every soldier has had 1,000s of dollars and 1,000s of hours of training invested in creating skills and responsibilities that would not be available in the civilian sector: "They've got leadership skills, a work ethic, complex problem solving, and they can work under pressure."
Military veterans have a special mindset, he says: "The one thing I really like is that mission failures are not an option. They will make it happen."
They also draw out a special place from the public: "The great thing about veterans is people always have a heartfelt response to them"
However, all the staff in Salute earn their way: "No one ever makes a decision to hire veterans unless there's a commercial reason, because that's our capitalist society. We've shown there's a return on investment, that hiring veterans is good for business. It's the smart decision.
"I think it's a good decision morally, but I think it's a smart commercial decision and more people should get the training programs in place to do just what we've done."
Despite his role as the founder and leader of the effort, Kirby says, "I don't feel deserving. This is the work of a lot of people with Salute Mission Critical. I feel humbled and honored to be even recognized for this." 