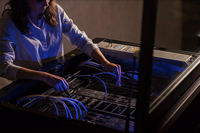 According to recent studies, in the last two years, the data center industry was responsible (each year) for about one percent of global electricity consumption (in 2018, data centers consumed 205Tw/h). Since 2010, we have witnessed a six percent increase in total power consumption. This means that, even if the industry is implementing smarter solutions to keep the electricity and resources consumption under control, data centers are still among the world's greatest energy guzzlers. Also, it is expected that by 2025, data centers will be responsible for 1.9 gigatons of CO2 emissions.
These simple facts and data are common truths that are accessible to anyone with an internet connection. The real question we should ask is what the industry is doing to change this dramatic scenario? Or better, what has the industry done so far to stop this not at all smart growth?  Submer has been working to find the best solutions to make operating and constructing data centers and supercomputers as efficient as possible and to have little or positive impact on the environment around them (reducing their footprint and their consumption of precious resources such as water).
Better safe than sorry
Nobody would ever think that, in 2020, we would face a global pandemic. And the digital industry was not prepared to face such an extraordinary situation. From the data center perspective, one of the most immediate and striking results, was the growth of global web traffic by 48 percent.
2020 is almost wrapping up, driven by an unprecedented boom in streaming video, video conferencing, online gaming, and social networking. Clearly, this is an indirect consequence of the pandemic. But maybe we should consider this emergency situation as an opportunity to plan the digital growth of society in a smarter way.
You cannot make an omelette without breaking eggs. So, this would imply that, for our society to keep on functioning (from a social, economic, educational and health point of view), we should consider data centers as an absolute necessity, and passively accepting their environmental and energetic burden. Submer thinks otherwise. Submer believe that it is possible to innovate in a smarter way, for businesses and for the environment.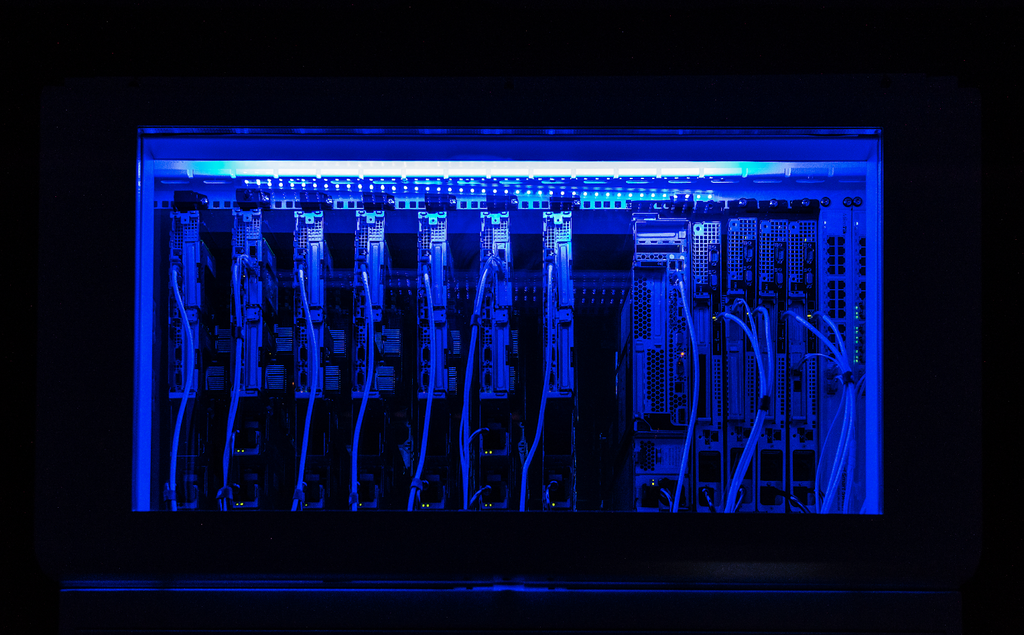 Submer: Smart Energy Solutions to Innovate in a Sustainable Way
When Daniel Pope and Pol Valls founded Submer, in 2015, they were aware that the data center industry needed to turn over a new leaf. And they understood that, to help data centers, hyperscalers and supercomputers be more efficient and environmentally friendly, it was necessary to implement smarter solutions to better handle and manage energy and cooling (in a traditional data center, about 40 percent of the electricity is used just for cooling, as servers require a consistent temperature of 18 to 27oC). Not only that, the idea was to challenge the way data centers were perceived and understood today and how this can create deep change in the way technology and humans behave.
Submer was born to pave the way towards a very near future of data centers that make sense:
"We enable next generation cooling and automation for data and energy-intense environment by integrating our pristine, highly-efficient and sustainable technologies"
Daniel Pope, co-founder and CEO of Submer
Submer designs, builds, and installs solutions for HPC, hyperscaler, data centers, Edge, AI, DL and blockchain applications. The SmartPodX advanced Immersion Cooling technology is practical, resilient and eco-friendly LIC guaranteeing fast and easy deployment thanks to its modular and compact design.
With Submer's technology, customers have saved:
Up to 95 percent of cooling costs (that corresponds more or less to 50 percent saving on electricity)
Up to 85 percent of physical space (with the added benefit of a completely silent technology)
Up to 50 percent on OPEX
25-40 percent on CAPEX (thanks to the higher hardware density and easy retrofitting)
25-40 percent on TCO, and
Water consumption (thanks to a closed-loop system).
Finally, the SmartCoolant protects servers and their components from dust, particles, abrupt changes of temperature and moisture, guaranteeing a 60 percent lower hardware failure rate and a 30 percent longer hardware life-span.
The undergoing digital revolution is seeing a huge increase in chip density and the new digital trends (AI, Edge, ML, IoT, etc.) require processing an ever-growing amount of data. To do that in an efficient way, it is imperative to deploy cooling solutions that help cool the processors and put them in conditions to crunch all those data without consuming too much electricity.
MicroPod: sustainable edge-ready data center-in-a-box
Submer recently launched MicroPod, the latest addition to a suite of advanced immersion-cooled compute and data center solutions. Due to its modular, plug-and-play and compact design, the MicroPod can be located in every environment. No retrofitting is needed, and power and a network connection are just the two necessary requirements to operate it. And when coupled with wireless connectivity and remote renewable power, it can be located anywhere.
Among the benefits of the MicroPod:
Impervious all-weather deployments
Ultra-low energy footprint
Armored and tamper-proof
Zero water consumption
Lift and shift application deployment
Extended hardware lifespans
Reduced CO2 emissions
Modular and portable, and
Zero-hour deployment and relocation.
"The Edge-ready configuration of the MicroPod allows for a fast deployment in any location, indoors or outdoors (telco cabinets, containers, office, etc.), flexible and distributed computational capacity and low latency infrastructure at the far Edge. We really believe that this data center-in-a-box is the perfect solution for Edge applications, colocation data centers, telcos and cloud computing thanks to our core immersion cooling tech integrated in this self-contained form factor."
Pol Valls, Co-founder, and CIO of Submer
The MicroPod is available now for immediate deployments. You can get a sneak peek of the MicroPod here, or you can visit the MicroPod section on Submer's webpage for more technical and commercial details. Or, you could join Submer on 21st January 2021 at 6:00 pm CET for The Submer Experience 2021, a "phygital" event where a team of technical experts will walk you through the Liquid Immersion Cooling and smart energy solutions (MicroPod included).