An application for a new data center campus is being put forward at a former chemicals plant site outside Middlesbrough in north-east England.
First reported by TeessideLive, Redcar and Cleveland Council has received an application for a data center and associated ancillary buildings and infrastructure.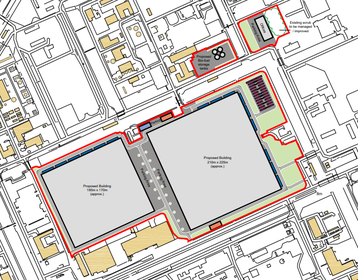 Consultancy Heatons Planning last month filed an application for a 'screening opinion' for the development, with the council since deciding an Environmental Impact Assessment (EIA) wasn't required. Full planning permission is yet to be requested.
The proposed development site covers an area of 13 hectares and is part of the former Croda site within the Wilton International complex. The development would be expected to take around three years.
The development would include two two-story buildings with 157,400 sqm (1.7 million sq ft) of total floorspace. The smaller of the two buildings (DC Building 1) would have a building footprint of 31,450 sqm (338,500 sq ft), while the larger DC building (DC Building 2) would have a building footprint of 47,250 sqm (508,600 sq ft).
The proposal also includes a communications building, a 2,000 sqm (21,500 sqm) two-story office, storage tanks, back-up biofuel generators, and associated ancillary infrastructure.
Heatons expects the site to be equipped with approximately 24 2MW emergency back-up bio-fuel generators, totaling up to 48MW. Two electricity substation buildings (likely to be 66kV) would be required to replace those already on site. It is anticipated that the data center buildings would have flat roofs which may allow for photo voltaic (PV) panels to be included, though this hasn't been confirmed yet.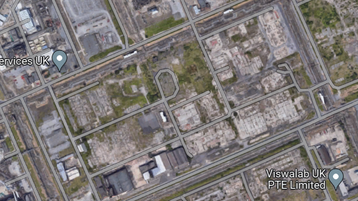 The site sits within the Wilton International complex on a plot formerly used as a chemical works by Croda International.
Covering a total area of approximately 780 hectares, Wilton is the second-largest integrated chemicals complex in Europe. Established in 1956 by ICI, the site is now managed by Sembcorp Utilities and is now home to a number of large multinational corporations including Sabic, Lotte, and Huntsman.
Croda International's manufacturing facility at Wilton shut down around 2009 after Dow Chemical Company closed its ethylene oxide and glycol (EOEG) production facility at Wilton. Croda's operations there had relied on the EOEG site for raw materials.
Details on which company is behind the 'Teesside Data Centre' aren't included in the application. Middlesbrough doesn't have a major data center market or cable landing point and none of the major colocation or hyperscale players have a presence there.
Stratus Technologies operates a facility near Redcar in Marske and is seemingly the only colocation facility in the area. HP and Lumen were previously known to operate locations in Middlesbrough.
UK startup ST2 had hoped to develop a £100 million data center in Redcar in 2016, but the company dissolved in 2018, seemingly without beginning construction.