A1 Croatia, formerly Vipnet, is building an €11m ($13m) data center in Zagreb, the capital of Croatia.
The A1 Telekom Austria subsidiary has contracted Vertiv Croatia to develop the facility along the intersection of Većeslav Holjevac Avenue and Nežićeva Street. It is being built to withstand earthquakes like the one that struck Zagreb in March. Construction work on the facility began in September and it should be finished by Q3 2021.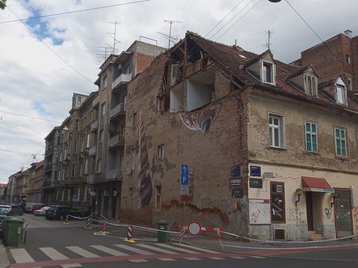 Earthquake proof
The development was prompted by the acceleration in digitization caused by "extraordinary circumstances", says the release. As well as the coronavirus, Zagreb suffered an earthquake on 22 March, which had a magnitude of 5.5 ML (5.5 on the Richter scale), and both have pushed local companies online and increased demand for cloud solutions.
According to A1, the data center should be immune to future earthquakes up to a magnitude of 9 on the Richter scale. It is being built to Uptime's Tier III specifications and hopes to gain official Tier III certification when it is built.
The data center will be the second such facility in Croatia. The other Tier III data center is owned and operated by Croatian Web Hosting and has connections to A1 and several other telcos in-country.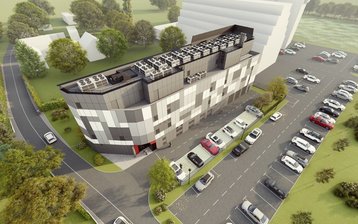 A1's other Croat facility is based out of the VIP datacenter in Vrtni Put in Zagreb. In 2018, A1 Croatia was rebranded from its old name of Vipnet.
The change of name followed a move by A1 Telekom Austria to bring its assets under a single brand back in 2017. A1 Telekom Austria Group has over 24 million customers in Central and Eastern Europe and is present in Austria, Bulgaria, Croatia, Slovenia (A1), Belarus (Velcom), Republic of Serbia (Vip mobile), and the Republic of Macedonia (one.Vip).
Architecturally, the new data center follows the same principles as the original VIP data center. The location was chosen due to the ease of access it offers users, says A1.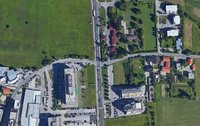 Head of network management and IT services at A1 Croatia, Antonia Kujundzic Velimirovic, said: "By choosing the solutions of the A1 data centers, business users make great savings on equipping their own spaces while receiving a reliable solution of high quality, certified by a global authority in the field of data centers."