A1 Telekom Austria AG has opened a data center in Floridsdorf, Vienna, built and managed in partnership with IBM. The two companies have partnered since 2010 on managed services and cloud computing in the region.
The €40 million (US$45.5m) 'A1 Next Generation Datacenter' project was originally greenlit in 2016, with A1 breaking ground on the site in July last year. It spans 13,000 square meters (139,930 sq ft) in total, with four server rooms consisting of 2,550 sq m (27,447 sq ft) of white space.
Austria's digital strategy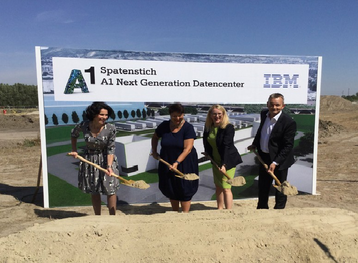 "We are proud of this project and, above all, that we have been able to open it as planned after only 17 months of construction today," Patricia Neumann, director-general of IBM Austria said (translated) at the opening ceremony, Wirtschafts Zeit reports.
"The A1 NGDC is an important contribution to further advance Austria's digitization. We are pleased to have realized such an important infrastructure project together with A1 and to contribute our many years of experience in the design, planning and implementation of data centers."
Vienna's Mayor Michael Ludwig added (translated): "Vienna is on the way to [becoming] the digital capital of Europe. This requires, among other things, a state-of-the-art infrastructure that meets the highest security standards. The new A1 data center is an important building block for Vienna's digital efforts."