The Swiss power, robotics and automation technology company Asea Brown Boveri (ABB) is building an integrated substation for Hypertec, as the data center provider plans an extension of its Montreal facility.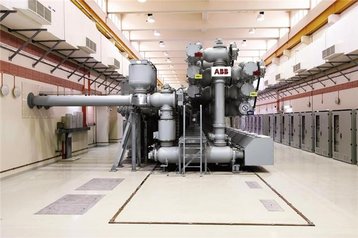 Remotely controlled back-up 
Hypertec is an end-to-end large scale server and storage infrastructure provider, from hardware design and integration to colocation, disaster recovery and support services, operating in 70 countries worldwide.
The new equipment provided by ABB will see the power supply capacity in the facility quadrupled from the current 25kVA to 120kVA. The gas insulated switchgear (GIS) substation holds high voltage (120kVA) in a prefabricated structure and reduces the electrical power transmission (25kVA) using hexafluoride gas as an insulating medium.
Specifically designed for small, enclosed spaces where it is normally considered unsafe to operate high voltage components such as circuit-breakers and disconnectors, the substation can be monitored and controlled remotely via ABB's digital system. In this case it will be used to enhance the data center's power availability and efficiency and serve as a redundancy for IT loads and cooling systems. 
"ABB has been a key partner for Hypertec in the construction of our data center. Our infrastructure would not be possible without ABB's innovative data center technologies and their understanding that uninterruptable intelligent power is a core requirement in a data center," said Eliot Ahdoot, Hypertec's executive VP of operations. 
"We chose to work with ABB as they have a global depth of experience in deploying intelligent grid connections and industrial automation solutions for data centers."