Investment firm Actis has taken a majority stake in Nigerian operator Rack Centre, as part of a $250 million plan to develop a chain of data centers in Africa
Actis plans to double the capacity of Rack Centre's Lagos facility, and has gone into partnership with Rack Centre's current owners, Nigerian conglomerate Jagal, which in Lagos built the facility in 2013. The group has not said how much it paid for its share of Rack Centre. or given further details of its plans.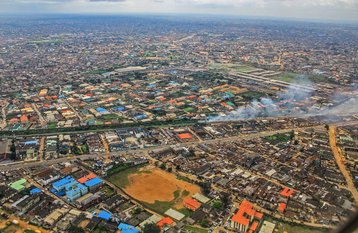 African boom?
"Africa is at an inflection point and we expect to see an explosion in growth of demand for hosting capacity in independently owned data centers across the continent," said David Morley, head of real estate at Actis.
Rack Centre's Lagos data center is a modular build, and currently has 750kW of installed capacity which will be doubled to 1.5MW. When it opened, the facility had room for 3,000 rack spaces and 6MW of potential power. Actis now says it can expand to 10MW in the next few years.
The site was the first Uptime Tier III facility in Africa, and the company claims it is the best connected, with links to 35 carriers and all the West African submarine fiber routes.
"Rack Centre is now at a key juncture and my team and I are excited with being part of the future growth," said Dr. Ayotunde Coker, Rack Centre MD. "With over 750kW of installed capacity, it is now doubling capacity to 1.5MW of IT power at the current location on a trajectory to 10MW."
MainOne, a West African telecoms provider with its own data centers in Nigeria and elsewhere, welcomed the news:: "It has been great to learn of the new investment in Rack Center by Actis and we have congratulated Tunde Coker for a job well done. The investment validates the growing data center market in West Africa, where MainOne continues to consolidate its position as the leading player," said Funke Opeke, MainOne CEO. "We believe the hosting of business and content in our markets requires the deployment of more capacity."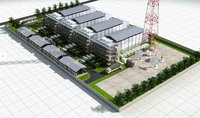 There has been increasing interest in African data centers and infrastructure. In 2019, Berkshire Partners announced plans to take a majority stake in Teraco, the leading South African operator, which is the largest in Africa, with some 30MW of power.
Most activity has centered in South Africa. Last year Microsoft opened cloud data centers in Johannesburg and Cape Town, and AWS plans to open in the country this year.
The co-founder of Teraco, Tim Parsonson, is investing in the Actis venture and has joined the Board as Chairman.