Adani Enterprises has been allocated space to build a data center in Noida, in India's Uttar Pradesh region.
The Indian conglomerate has been given 39,146 square meters (421,300 sq ft) of land in Sector 80 of Noida for the proposed data center by the Noida Authority. The company is expected to invest Rs 2,500 crore ($333 million) in the facility.
"The Adani Enterprises will set up a data center which would not only lead to development in the region but also generate employment opportunities," the Noida Authority said in a statement.
Register for DCD's upcoming virtual event on 7x24 uptime and availability, DCD>Critical Power
Adani makes moves into data centers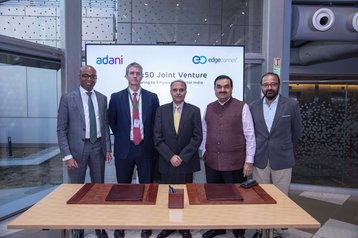 More than 60 firms had reportedly applied for land in the process, but only 13 companies were eligible to be allocated plots. Adani reportedly filed the application for a data center on the plot in February.
"For the data center by Adani Group, we have found land in Sector 80. The allotment will be done after all the formalities are over," Avinash Tripathi, who is in charge of the industries department at the Noida Authority, said at the time.
Earlier this year Adani formed a new joint venture with EdgeConneX called AdaniConneX with the aim of developing 1GW of data center capacity across India in 10 years. The joint venture this month announced it is building a data center for Indian eCommerce giant Flipkart.
The company previously signed an MoU with Digital Realty in 2019 to 'look into developing and operating data centers, data center parks, and cultivating undersea cable provider communities across India', but it's unclear if the partnership ever went further.
Noida and Uttar Pradesh are seeing a boom in data center investment. NTT and STT GDC are both planning data center campuses in Noida, while Reliance Jio is planning a 200MW campus in the UP region. Yotta Infrastructure also has plans for a large campus in the area.