Adani Data Network has been granted a unified license for access services, which will enable the company to supply all telecoms services in India.
It comes off the back of Adani's recent acquisition of 400MHz of spectrum in the 26GHz band for Rs 212 crore ($25.7 million) over a 20-year period, which paved the way for the company to enter the telecoms industry.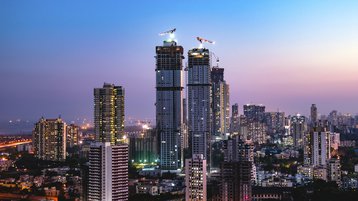 Economic Times India reports that the company has been awarded a unified license, citing two sources familiar with the matter. One of the sources said the permit was granted on Monday (October 10).
At the time of acquiring the spectrum, Adani said it would use the airwaves for its data centers, plus the super app that the company is creating which is tipped to help a range of industries including gas retail to ports and delivering energy to airports.
"The newly-acquired 5G spectrum is intended to help develop a unified digital platform that would expedite the pace and scope of the Adani group's digitization of its core infrastructure, primary industry, and B2C business portfolio," said Adani in a statement following the spectrum acquisition.
Adani Data Networks is part of the Indian multinational conglomerate Adani Enterprises. The company has been building several data centers across the country in recent times. It is planning a number of hyperscale facilities across the country in partnership with EdgeConneX through their AdaniConneX joint venture.
The company is planning facilities in locations including Visakhapatnam, Noida, and Mumbai.