Claims of corruption and fraud against Indian conglomerate Adani Group have caused its share price to plummet.
Last week short-seller Hindenburg Research published a detailed investigation that alleged stock manipulation, accounting fraud, and money laundering.
Adani, which operates the data center division AdaniConneX, has denied the claims.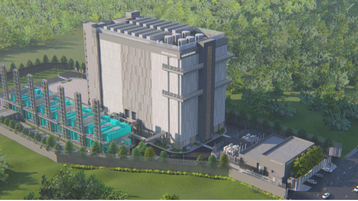 Hindenburg claimed that it spent two years investigating the company and found evidence of stock manipulation, undisclosed transactions, offshore shell networks, and "sketchy dealings." The group claimed that founder Gautam Adani sought to have critical journalists or commentators jailed or silenced through litigation, and had virtually no accounting controls.
Beyond the claims of illegality and irregular financial behavior, Hindenburg said that the Group's businesses operate with unsustainable levels of debt that leave it massively over-leveraged.
The Adani Group conglomerate has stakes in ports, mines, airports, power generation, power transmission, and data centers. The latter business is run in partnership with EdgeConneX, with plans to spin out the division in 2025-28.
Prior to the short-seller claims, the main Group business Adani Enterprises saw its share price grow by 3,000 percent over five years, making Gautam Adani Asia's richest man and the third richest man in the world.
But the allegations have caused the price to collapse - India's stock market rules limit how far share prices can fall before it is capped to prevent wild swings, causing a staggered drop. Gautam Adani has fallen out of the top ten richest people, losing tens of billions in net worth.
Adani called the Hindenberg report "not merely an unwarranted attack on any specific company but a calculated attack on India, the independence, integrity, and quality of Indian institutions, and the growth story and ambition of India."
The company also turned to investors to bolster its stock price, raising $2.5bn from Abu Dhabi's International Holding Company, the Life Insurance Corporation, Goldman Sachs, and others. Shares rose two percent, but remain volatile.
Hindenberg has said that Adani's 400-page reply (PDF) to its allegations failed to answer most of its questions, and failed to substantively address others.
As for Adani's claim that the short sellers were attacking India, Hindenberg said that the Group "has draped itself in the Indian flag while systematically looting the nation."
It continued to call the Group "the largest con in corporate history."