Africa Data Centres (ADC) has announced plans for two more data centers in Nairobi, Kenya.
The company said this week it had begun the development of a second data center of up to 20MW of IT load and is securing land for a third facility. ADC said the two projects amount to an investment of $200 million.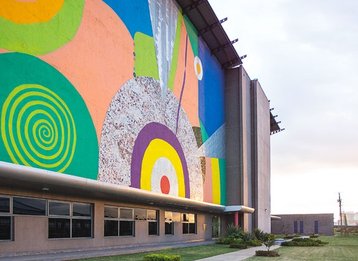 "Africa Data Centres currently has the leading carrier-neutral data center in Nairobi and East Africa as a whole," said Stephane Duproz, CEO of Africa Data Centres. "We have the most dynamic ecosystem, in terms of the largest number of connectivity providers on-site in the region, as well as the strongest leadership in the enterprise sector and financial services in particular."
Nairobi's East Africa Data Centre (EADC) was hailed as East Africa's largest data center when it was opened by Liquid Telecom (now Liquid Intelligent Technologies) in 2013. The facility offered 500 sqm (5,382 sq ft) of whitespace and room for 160 racks per floor across four stories; it was expanded to add another 500 sqm of white space in 2018. Liquid launched ADC in 2018.
As well as Nairobi, ADC currently has or is developing data centers in Lagos, Nigeria; Lomé, Togo; and Samrand and Midrand, South Africa. In September the company announced a $500 million goal to build 10 data centers across 10 African countries over the next two years. The company plans to double its footprint and build facilities in the likes of Morocco, Tunisia, and Egypt.
"Kenya is one of the top data center markets in Africa and is widely viewed as the gateway to the East African region. There has been a dramatic increase in the adoption of digital services, and the move from on-premises to colocation and managed facilities will be at the vanguard of data center development in the years to come," added Duproz.
Last week IFC announced it has expanded its partnership with Liquid Intelligent Technologies; taking its equity and debt investments in the company to $250m in order to support the company's data center expansions in Egypt, Kenya, Nigeria, and South Africa through Africa Data Centres.

This week ADC and Liquid's parent company Econet announced the formation of a new company to hold a number of its digital businesses.
ADC previously sat underneath Liquid Intelligent Technologies, but Econet this week announced the formation of a new company, Cassava Technologies, that will hold a number of its business units including both the data center firm and the telco.
"Cassava Technologies... brings together Econet's digital services and digital infrastructure product segments, encompassing fiber broadband networks, data centers, and renewable energy; as well as cloud & cybersecurity, fintech, and digital platforms," according to the announcement. "The company encompasses well established and leading technology brands, including Liquid Intelligent Technologies, Africa Data Centres, Liquid Cloud, Sasai Fintech, Vaya Technologies, and Distributed Power Technologies."
Econet Group's mobile telecoms businesses which include Econet Wireless Zimbabwe, Econet LEO (Burundi), Econet Telecom Lesotho, Econet's investment in Mascom Wireless Botswana, and Econet's mobile money business, EcoCash Holdings Zimbabwe are unaffected and will continue to operate under the Econet Wireless brand.
"As Africa's economy transitions to digital, there is a tremendous opportunity for increasing connectivity to usher in a new wave of digital tools and solutions that will improve the lives of millions of Africans," said Strive Masiyiwa, Founder and Executive Chairman of Cassava Technologies and executive chairman of Econet. "This is why we have created Cassava Technologies, to make technology as accessible as cassava "fufu" [ a type of dough made from cassava] in Africa."
Hardy Pemhiwa, CEO of Cassava Technologies, said: "We are delighted to announce the launch of Cassava Technologies. Our unmatched fiber broadband, data centers, and renewable energy infrastructure, paired with fintech, cloud, cybersecurity, and on-demand digital platforms, will accelerate Africa's digital transformation. As Cassava Technologies, with a footprint covering more than 15 countries, we are well-positioned to meet the growing needs of businesses operating in Africa and expand access to fintech and other digital services to enterprises, small & medium-size businesses, and consumers across Africa."
More in Construction & Site Selection