Chinese e-commerce giant Alibaba has become the latest organization to join the Open Compute Project (OCP), an industry effort to develop common standards around data center hardware.
The company joins OCP as a Platinum-level member, which means it will have to pay $40,000 annually, donate 3,120 hours of engineer time and contribute at least one item of intellectual property to the project.
In return, Alibaba will get the right to vote on governance issues, nominate its representatives to lead individual work groups, and exhibit at OCP events.
"We now have a hyperscale company from Asia bringing best practices and thought leadership from the massive scale of their e-commerce marketplaces and cloud computing infrastructure, while Alibaba Group extends its involvement in open standards already being adopted throughout the world," said Bill Carter, CTO for the Open Compute Project Foundation.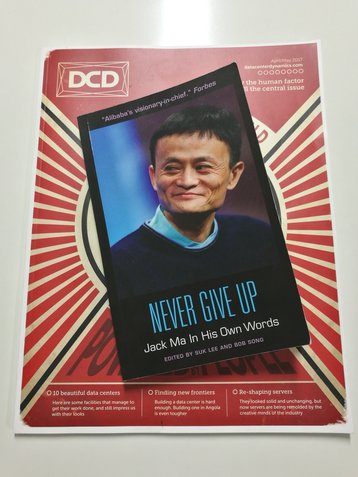 With the cool kids

The Open Compute Project was established in 2011 under the leadership of Frank Frankovsky, as Facebook was redesigning its data center in Prineville, Oregon. After the facility was complete, Facebook decided to openly share standardized infrastructure designs for components such as compute nodes, storage servers, network switches and even specialized racks.
Since then, the non-profit organization has attracted more than 200 corporate-level members, including heavyweights like Microsoft, Apple, Google, HPE and Cisco.
Alibaba is China's largest online retailer – its position can be compared to the dominance of Amazon in the US and Europe. Just like Amazon, the company has branched out into cloud computing, building hyperscale data centers along the way.
"We are delighted to become a platinum member of the OCP community, giving us a tremendous opportunity to share our leading data center technology with the world," said Shanyuan Gao, Chief Architect of Alibaba Infrastructure Services.
"We look forward to collaborating with OCP and its members around the world to drive the development and adoption of further technological breakthroughs intended to deliver an even greater impact for the industry, and we already have plans to contribute our innovations to OCP."