American Tower has acquired US colocation provider DataSite.
The company said this week it had closed its acquisition of Marietta, Georgia-based DataSite, taking over management and operations of two data centers in Atlanta, Georgia, and Orlando, Florida. Terms of the deal weren't disclosed.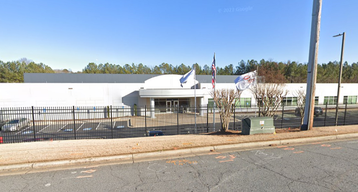 DataSite's Atlanta facility, located at 1130 Powers Ferry Place, Marietta, is a single-story building on a 7.5-acre site. It features 73,000 square feet (6,790 sqm) of available space. The company's Orlando facility, at 9701 South John Young Parkway, is a 130,000 sq ft (12,000 sqm) purpose-built facility on a 16-acre site; there is reportedly scope to expand by up to 100,000 sq ft (9,300 sqm).
"The acquisition of DataSite augments our data center portfolio. Since entering the data center market in 2019, we've been committed to meeting the growing demands of our customers by expanding critical connectivity services," said Eric Watko, VP of product line management for American Tower. "These Metro Data Centers are critical to our Edge strategy, as they contain the carrier hotel, providing interconnectivity access to Internet exchanges and cloud services."
American Tower said DataSite's facility in Orlando is "strategically located to complement" American Tower's existing Edge data center in Jacksonville.
"DataSite is in good hands with American Tower," says Jeff Burges, former president of DataSite. "They have shown a commitment to expanding in this industry and providing our customers the same level of service, with the same team they've come to expect."
DataSite founder Burges founded 'BURGES property + company' (BPC) in 2003, subsequently acquiring AT&T's Orlando Enterprise data center, followed by Southtrust Bank's Data and Operations Center in Atlanta after Southtrust was acquired by Wachovia Bank in 2004. DataSite was then founded in 2009.
The company previously owned and operated a 60,000 sq ft (5,500 sqm), 7MW data center in Boise, Idaho, which was once owned by HP and converted from a bank. DataSite seemingly divested it at some point in late 2017/early 2018.
American Tower entered the data center business in 2019 after acquiring Colo Atl and taking over its footprint in Atlanta's 55 Marietta carrier hotel. The company recently completed an expansion of nearly 20,000 square feet (1,800 sqm) and 2MW of capacity at the hotel, in addition to acquiring Cyber Wurx and taking over its presence in the building.
The company has also opened an Edge facility in Pittsburgh this year, taking its portfolio of Edge data centers across the US to six; Jacksonville, Florida; Atlanta, Georgia; Austin, Texas; and Denver and Boulder, Colorado.
Update: BizJournal reports that, according to property deeds, the American Tower-affiliated JT Communications LLC acquired the Orlando facility last week for $154 million [though it is unclear if that price includes the Atlanta property as well].