Buyout proposals from NextDC and 360 Capital have cost Asia Pacific Data Centre Group (APDC) nearly AU$1.4 million (US$1.1m) in related fees - as of 25 August.
The bidding war, whose cost to APDC was first tallied by ARN, came after 360 Capital gained a 19.6 percent stake in APDC and made clear its intentions to take over the trust and reshuffle its management team. APDC's entire portfolio is made up of data centers operated and previously owned by NextDC, which has tried to thwart 360's efforts.
NextDC's latest attempt to stop 360 Capital saw it turn to the Australian government's Takeover Panel - but today, the panel announced that it would not get involved.
Expensive paperwork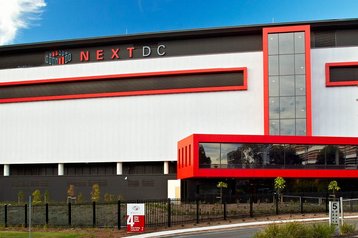 According to financial results filed with the Australian Securities Exchange (ASX), APDC incurred $607,000 (US$478,000) in costs related to a canceled shareholder meeting called by 360 Capital on 28 June. It also incurred $539,000 (US$424,000) in costs due to 360's proposal and NextDC's counter offer.
In financial results that were finalized and audited on 25 August, APDC added that it expected to spend $250,000 on the planned Target Statement and the recommendation it was about to make in relation to NextDC's offer.
Due to these costs, the company said in a letter to shareholders on 25 September, seen by ARN, that it would not pay the September quarter distribution to investors.
Ownership questions
Despite the mounting costs, the question of who will eventually own APDC remains unanswered.
An offer of $1.95 per share by 360 Capital is under consideration by the trust, but NextDC submitted an application with the Australian government's Takeover Panel to halt the bid.
NextDC claimed that when 360 Capital made its offer, it stated its intention that APDC pay its security holders upon closing of the deal. But this would add up to it paying for a debt facility, to fund its own bid. This was not disclosed clearly, NextDC argued.
Earlier today, the Takeover Panel ruled against NextDC: "The Panel noted that NextDC has already highlighted its concerns in its announcement to the market on 26 September 2017, and 360 Capital responded to the announcement on 27 September 2017.
"The Panel concluded there was no reasonable prospect that it would make a declaration of unacceptable circumstances. Accordingly, the Panel declined to conduct proceedings."
APDC was previously a part of NextDC, but was spun off four years ago. Its sole assets are three data centers - in Sydney (S1), Melbourne (M1) and Perth (P1) - all of which are fully occupied by NextDC.