Local US telco Appalachian Wireless is upgrading its mobile services as the telco prepares to deploy 5G services in Eastern Kentucky.
The Eastern-Kentucky based telecoms provider is working with Ericsson to launch 5G services, in a partnership that will bring advanced 5G services to customers in the rural region of Appalachia.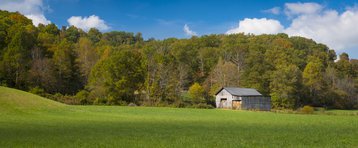 As part of the agreement, Ericsson will modernize Appalachian Wireless' network to a new container-based dual-mode 5G Core network. This will enable Standalone 5G, plus deliver radio access network (RAN) solutions.
Appalachian Wireless and Ericsson will work together to replace the existing equipment, and build a new cloud-native dual-mode core network for 4G and 5G.
"By future-proofing its network with Ericsson's solutions, Appalachian Wireless will be able to break down the digital divide and bring 5G to rural residents throughout the region," said Ericsson North America VP and head of customer unit regional carriers Eric Boudriau.
Appalachian Wireless was founded in 1991 and is based in Ivel, Kentucky. According to its website it 'operates an advanced 4G cellular telephone and data network'.
The company, which is legally known as East Kentucky Network, acquired 5G-suitable licenses in both Auction 107 (3.7GHz) and Auction 110 (3.45GHz) and paid a total of $11.8 million to the Federal Communications Commission.
Appalachian Wireless has outlined its intentions to shut down its 3G network by the end of this year, in a statement to its customers on its website.