Guizhou-Cloud Big Data (GCBD) has taken emergency Covid measures amid growing cases in the Chinese city of Guiyang, essentially barring staff from leaving.
The state-backed company is Apple's data center partner in China, where foreign companies are forced to find a local company to own and operate data center infrastructure.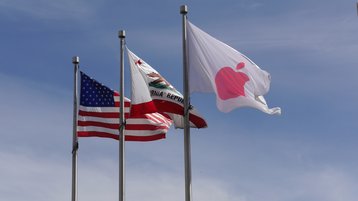 GCBD said in a WeChat notice, first reported by Bloomberg, that "faced with a dire situation, we need courageous people on the front lines." It described a "closed loop" system, where employees were blocked from leaving the premises.
Sections of Guiyang have been locked down as Covid cases have risen in the city of 6.1 million. Residents are only allowed to leave their homes for Covid tests, and nonessential businesses have been closed, after 132 Covid cases were reported at the start of the week. By Wednesday, 301 people had tested positive.
City officials have publicly apologized as poor logistics management has left many without food deliveries.
Aggressive lockdowns are part of the country's 'Covid Zero' strategy, with a plan to shut down cities at the start of Covid waves. Earlier this year, TSMC staff were also made to live at semiconductor fabs in Shanghai amid a Covid surge.
More in Workforce & Skills