The last hurdle standing in the way of Apple's oft-delayed €850 million ($1bn) data center in Athenry, County Galway, may finally have been cleared.
Last month, judges gave the site the go-ahead, but the decision could have been undone by an appeal - that possibility has now been denied.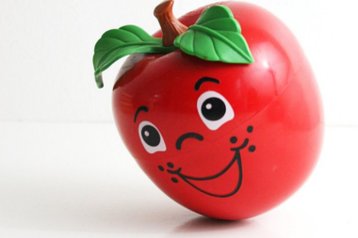 Get your shovels
Justice Paul McDermott told lawyers representing objectors Allan Daly and Sinead Fitzpatrick that they could not appeal to the Court of Appeal, as he was not satisfied that their argument constituted a point of law of exceptional public importance.
Brian McDonagh, who previously tried to halt the development, did not seek an appeal.
The good news for Apple comes just as Ireland's prime minister is about to meet company representatives in California. Taoiseach Leo Varadkar is set to meet Apple executives today to discuss a variety of issues, new data center among them.
He said: "I should say that Apple is one of a number of companies I'll be meeting here on my visit to the west coast. It is a very important company of course, employs over 6,000 people in Ireland, particularly in Cork but elsewhere as well and I'm keen to talk to them about how their operations in Ireland might be consolidated and expanded into the future.
"Of course, part of that meeting will involve a discussion on the proposed data center in Athenry. It's a project that the government is 100 percent behind. It's potentially the biggest investment in the west of Ireland, worth about €850 million so the biggest investment since the Gort-Tuam motorway, so it's really evidence of things happening in the west of Ireland and I'll be keen to speak to Apple about their commitment to that project."
He continued: "Certainly, when I met them last in Dublin they told me that they planned to go ahead subject to legal challenges. It does appear now that those legal challenges are resolved although there is still a possibility of an appeal to the Supreme Court so I imagine that may be an issue for them but I'd probably be better placed to comment on that after I've met them, but you can be certain that it's something that is going to be discussed. It's on the agenda and the government is very keen to see that go ahead."
The government is thought to be looking at ways to change the planning process to avoid similar delays in the future. Apple originally announced plans to build at the site in 2015 and, after winning approval that year, aimed to open the data center in 2017. But objections, appeals, and a shortage of judges kept the project in limbo until now.