Software-Defined Networking (SDN) specialist Arista Networks has teamed up with electronics manufacturer Supermicro to release pre-configured servers for hyperscale data centers.
The upcoming rack-level products will combine Arista's switches and its Extensible Operating System (EOS) with Supermicro's server hardware.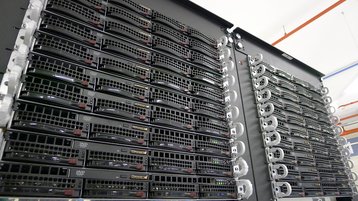 Combined expertise
The partners aim to build software-defined infrastructure for a wide variety of use cases including cloud, analytics and even High Performing Computing (HPC) workloads. They will be integrating, testing and validating both hardware and software before it leaves the factory.
The complete rack solutions will be available from Supermicro and its authorized resellers and channel partners.
"Our collaboration provides customers greater flexibility and control over their IT infrastructure with Arista's open standards-based SDN-class cloud network architecture. Complete validated SDDC rack solutions can now be rapidly deployed with unparalleled scalability, availability, and open programmability," said Wally Liaw, SVP of Sales at Supermicro.
Earlier this year Arista announced a partnership with Puppet Labs, a US start-up that develops the popular automated infrastructure management tool called Puppet. Under the terms of the deal, Puppet was integrated into EOS, and an Arista module was released on Puppet Forge.