The CEO of cloud networking company Arista Networks has warned that the global semiconductor shortage is impacting much of the supply chain, and said it could still last some years.
The comments come as companies struggle to fulfill orders, and Intel's CEO says that the worst is yet to come.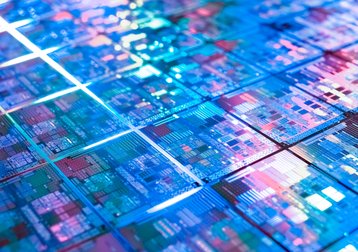 "This is the worst I've seen it," Jayshree Ullal said in an earnings call. " And there have been some pretty big ups and downs in my career of several decades... and I think it's also going to be prolonged."
She added: "Everything from copper shortages to wafer starts to assembly to manpower, people, logistics, freight. Just about every aspect of it is challenged, too."
Company SVP John McCool said that the shortages are "expected to remain for the foreseeable future," continuing: "Component lead times are the highest we've seen and have roughly doubled from pre-pandemic norms. Most notable are semiconductor lead times, which have extended in the range of 40-60 weeks."
With factories operating at near full capacity, the company expects "extended lead times and escalating product costs due to expedites and elevated component increases in 2021 and 2022," McCool said.
The semiconductor supply shortages, which began with Covid-19 factory shutdowns but became a real problem as chip demand spiked, have impacted hundreds of industries.
Worst among them is the automotive sector. Stellantis said the shortage could cost it 1.4 million cars, while BMW looks to lose 90,000 cars it would otherwise have produced.
Outside of cars, others have suffered too. Shares in iRobot fell 10 percent after the company said it was unable to fulfill about $17 million in orders due to supply issues, and expected similar problems in the second half of the year.
Last week, Intel's new CEO said that the chip crisis will get worse in the "second half of this year." Pat Gelsinger told the BBC that "it's going to be a year - to two years - until we're back to some reasonable supply-demand balance."
But there are some signs that demand could be easing, as pandemic-related IT purchases slow, US vehicle sales decline, and global economies remain strained as Covid-19 drags out. TSMC has said that the automotive sector has survived the worst part of the crunch.
With global chip production at an all-time high, and every semiconductor company and major nation announcing aggressive manufacturing investments, there are concerns that it could lead to a glut.
"These major investments could lead to overcapacity and inefficient investment allocation," Lillian Li, vice president and senior credit officer at Moody's, told Fortune.