Aspen Creek Digital Corporation (ACDC) has launched a cryptomining data center at a solar farm in Colorado.
The company this month announced that its first Bitcoin mining center, a 6MW facility colocated behind-the-meter with a 10MW solar farm, commenced operations in west Colorado.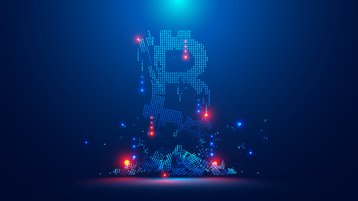 The project is home to ACDC's self-mining operations and counts Galaxy Digital's mining business as a bitcoin mining hosting client.
"Recent market volatility has demonstrated the importance of our core strategy: controlling power as the principal input in bitcoin mining. ACDC was founded with a simple premise in mind, which is to create a sustainable source of renewable energy to power our operations and put renewables back on the grid. This design enables ACDC to withstand volatility in the bitcoin market and insulate our operations from power market fluctuations. The success of our first project is proof of our concept to substantially lower the cost of energy, the single largest input for bitcoin mining, and to do it sustainably," said Alexandra DaCosta, CEO of Aspen Creek Digital Corporation.
The Colorado site is also home to the company's 75,000 square foot R&D and fulfillment facility which will serve as a centralized testing, maintenance, storage, and training hub for ACDC's future mining infrastructure.
Launched this year, ACDC plans to launch more than 3GW of wind, solar and battery generation by early 2025 across the US. The company's next two projects are due to launch in Texas; a 30MW facility behind-the-meter at an 87MW solar farm, and a 150MW data center colocated behind-the-meter with a 200MW solar farm. ACDC CEO Alexandra DaCosta was previously at financial services firms Cantor Fitzgerald and Nomura.
Though the location of the facility wasn't shared in the press release, local reports suggest the solar farm is in Olathe, Montrose County, on the site of a former Louisiana Pacific lumber mill that closed in 2002. The company acquired the site for $2.4 million in 2021. as well as two parcels of land adjacent to the plant totaling 74 acres.
Amanda Fabiano, Head of Mining at Galaxy Digital, added: "We are thrilled to utilize a portion of Aspen Creek Digital's sustainable facility to expand Galaxy's prop mining operation. We remain committed to working with ecosystem players that have a strong operational background to help us reach our mining goals."
More in Construction & Site Selection