Services firm Atos and custom data center maker ICTroom have teamed up to build and operate ready-made data centers for clients. 
Atos has worked on more than 1000 data center projects, doing consolidation, moves, virtualization, optimization and transformation, while ICTroom has delivered over 250 data centers and computer rooms in Benelux, and other parts of the world. The alliance will initially cover Benelux, Sweden, Finland, Denmark and Central and Eastern Europe, with plans to expand later.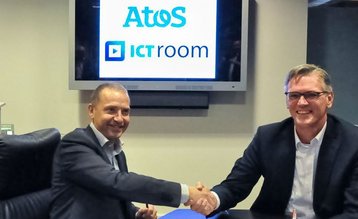 "We have complementary portfolios on data center services in which ICTroom provides all facilities and Atos all IT-related services," said Wim Los, senior vice president technology transformation services at Atos, praising ICTroom as a leader in turnkey data center construction: "Our customers will benefit from our joined forces with added services that enhance implementation and reactivity time."
"ICTroom had begun to look at how the managed service providers (MSPs) were making their decisions about what data center solutions to use," said Matthew Gingell, strategy director at ICTroom. "That pointed us in a direction where Atos was involved."
ICTroom started in the Netherlands but now works across all of Europe with new deployments in Russia, Central Europe and Antwerp, said Gingell.
The joint approach should deliver better-tailored facilities quicker, and reduce business risk, the companies said, with Gingell pointing out that the new partnership can speed up and simplify the process, by planning IT infrastructure at the same time as it is applying for and obtaining planning permission.