Atos Origin is to build a new data center in Kenya.
The services firm is to construct an Sh28 billion ($260 million) data center at the Mwale Medical and Technology City (MMTC) in Butere, Kakamega County.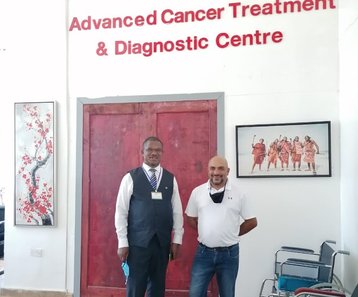 The data center will be part of the artificial intelligence innovation district in the city, and is expected to be complete by end of 2022.
Atos plans to begin groundwork for the initial pilot-phase of the data center shortly, and installation of the artificial intelligence system will be completed by September.
Specifications of the facility weren't shared but will reportedly the largest in the region.
"We are building a large AI cluster focused on healthcare and agriculture. This will enable seamless operation of the currently open Hamptons hospital, as it positions to serve the Lake region economic Bloc, with 16 million people and the larger East African region," said MMTC's principal investor Julius Mwale.
According to Paul Martin, a director at KE International overseeing the AI Cluster implementation, said the entire AI cluster will cost $1 billion, with phase one costing $250 million.
"We want MMTC AI Cluster to support our other African projects, especially Akon City in Senegal and Uganda," he said.
Construction on MMTC began in 2014. It is designed as a sustainable metropolis centered around a medical and technology complex and powered with renewable energy.