US mobile operator AT&T has agreed to pay a $6.25 million penalty to settle a Securities and Exchange Commission (SEC) lawsuit.
The lawsuit centers around the misconduct of three AT&T executives, who were accused of leaking financial data to analysts.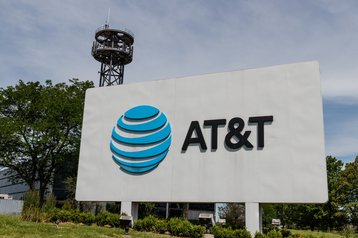 The SEC alleged in March 2021, that three executives at AT&T leaked private information to Wall Street analysts, with this information relating to its smartphone business.
SEC alleges that the three executives in question; Christopher Womack, Kent Evans, and Michael Black, made phone calls to 20 different analyst firms. According to Reuters, the SEC argued that the trio violated regulatory fair disclosure.
All three have agreed to pay individual fines of $25,000, according to the filing, although without admitting or denying the SEC's allegations against them.
In the filing, the SEC noted that AT&T learned in March 2016 that a "steeper-than-expected decline in its first quarter smartphone sales would cause AT&T's revenue to fall short of analysts' estimates for the quarter", which the SEC argued, led to the company making one-on-one phone calls in an effort to manage investor expectations.
"The actions allegedly taken by AT&T executives to avoid falling short of analysts' projections are precisely the type of conduct Regulation FD was designed to prevent," said Gurbir S. Grewal, Director of the SEC's Division of Enforcement.
"Compliance with Regulation FD ensures that issuers publicly disclose material information to the entire market and not just to select analysts."