Westpac, an Australian bank and financial services company, has signed a five-year agreement with Amazon Web Services (AWS).
The contract will see Westpac using AWS's capabilities including machine learning, compute, and data analytics with the hope that it will improve the bank's cost efficiency.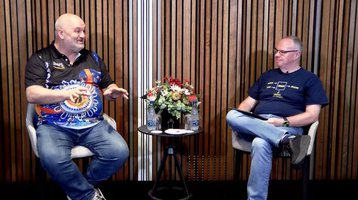 Westpac group chief technology officer David Walker said: "We first started working with AWS in 2015 to host our websites and in that time we've had over 72 months of uninterrupted uptime which is a game-changer for our systems and our customers."
According to Walker, this latest contract is part of the company's planned scaling up in its use of cloud services and comes just a year after the company signed a similar deal with Microsoft Azure.
"This collaboration will help us continue growing the use of cloud across the business so we can deliver new and enhanced digital-first experiences for our customers and employees, particularly through advanced technologies like Conversational AI, Banking-as-a-Service, and our new transaction platform for institutional customers," Walker added.
While Westpac is exploring the application of generative AI for its services, in a discussion with AWS' Dr. Werner Vogels, the company's CTO told David Walker that Generative AI is yet to be entirely reliable.
"They are really good at writing articles and poems, but it's not the truth that they generate. They're not concerned about the truth at all," Vogels said. "They are nowhere near at the point where I would put my trust in them."
Reporting by the Financial Review backed this up, quoting Walker as saying that AI has the potential to 'hallucinate' and for that reason, the bank will not 'let it loose' on customers without human oversight. Westpac will, for now, use AWS's Lex and ChatGPT to draft letters and policies.
The agreement will also give Westpac employees access to the AWS Industry Quest for financial services, a game-like training experience that teaches staff how to build cloud solutions for the financial services industry.
Rianne van Veldhuizen, AWS Australia and New Zealand managing director, said of the agreement: "AWS continually invests in secure and resilient cloud infrastructure and a depth of services that banks need to differentiate themselves to solve customer challenges of tomorrow. We're proud to expand our long-term collaboration over the next five years to help Westpac develop innovative cloud-first solutions."
"Building on AWS will enable Westpac to meet rapidly changing customer behaviors and drive business growth, while equipping employees with skills needed to drive Australia's digital future," she added.
Westpac first announced its new cloud strategy in 2018, which it called a 'hybrid-platform-as-a-service.' The strategy intended to use a combination of public and private cloud environments, hosted by IBM. According to an article released in 2019, these were housed in Westpac's two Sydney data centers. It is unclear what proportion of the company's data and applications has since been moved to AWS and Azure's cloud services.