Australian Tower Networks (ATN) is buying smart street furniture provider ENE.HUB and HUB.
The acquisition from Brookfield Infrastructure Partners, which is subject to customary closing conditions, will see the infrastructure construction company use the street furniture to host small cell deployments. Terms of the deal were not disclosed.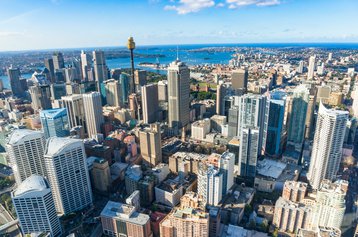 ENE.HUB and HUB specialize in manufacturing and distributing smart street furniture, which is pivotal towards driving the reality of smart city services. The firm's infrastructure supports smart city services across communications, environment, energy, transport, and safety.
The acquisition of ENE.HUB and HUB will enable ATN to broaden its existing business beyond towers, and rooftop sites and instead tap into advancements underpinned by 5G technology, such as smart cities.
"Bringing together the expertise of both organizations gives customers a diverse range of infrastructure options from which to deliver fast, reliable connectivity services to the community," said ATN chief executive officer Cameron Evans.
"The addition of the design, manufacture, and deployment of small cells and smart city infrastructure to ATN's existing expertise in deploying, owning, and managing macro towers and rooftop sites creates a lot of possibilities."
ATN boasts over 4,300 towers and rooftop sites across the country, with 700 new sites currently under construction. Last year 70 percent of the company was acquired by Australian Super from Singtel.
Founded in 2013, ENE.HUB has infrastructure across several locations in Australia, including Sydney, Brisbane, Geelong, Moreton Bay, and the Sydney Royal Botanic Gardens.