TPG Telecom has set its 3G switch-off date for December 15 2023, as the operator seeks to upgrade its 4G and 5G services.
The Australian telco's announcement follows many other mobile network operators around the world, with 3G networks being retired to keep up with the demands needed for modern smartphones, and tech.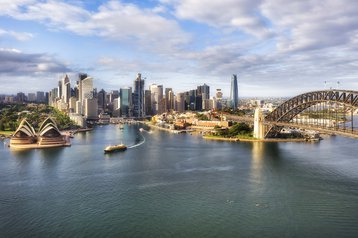 "We have announced the December 2023 switch-off date in the best interests of giving our consumer and business customers the appropriate time and support they require to prepare for the move to superior mobile technologies like 4G and 5G," said TPG Telecom chief technology officer Giovanni Chiarelli.
"The retirement of older network technologies like 3G is part of an important industry-wide move to provide customers with better speed and greater functionality with today's modern smartphones and devices."
The Australian ISP revealed that its 3G network carries less than one percent of its entire mobile data traffic. For comparison 4G carries 86 percent, with 5G covering 13 percent.
TPG has already re-farmed its 2,100MHz spectrum that is used for its 3G metropolitan services into its 4G network. The 900MHz spectrum used for its regional 3G networks is due to expire in June 2024.
Giving an update on its 5G rollout, TPG said that this number will surpass 2,000 sites by the end of the year.
Telcos preparing to ditch 3G
Earlier this month Poland's T-Mobile said it's switching off services from September 26, ahead of a full nationwide switch-off by the end of 2023. The operator says it has already completed trial shutdowns in four areas of Swietokrzyskie Voivodeship.
Recently South Africa's communications minister Khumbudzo Ntshavheni outlined plans to shut down its 2G and 3G networks by 2025, while in New Zealand, Vodafone will begin switching 3G off from 2024, once 4G and 5G services are fully rolled out.
All four of the UK's mobile operators have collectively agreed to a switch-off date for all public 2G and 3G networks by 2033, with Tele2 Estonia recently detailing plans to switch off its 3G service by 2025.
Meanwhile, Belgium's telecom regulator has extended the 2G and 3G spectrum licenses held by several Belgian operators until the end of the year. It's the third time it has extended these licenses, with the 2G and 3G licenses originally due to expire in March 2021.