Brazilian regional operator Ava Telecom has begun deploying Edge data centers in São Paulo.
Multiway will provide the racks, while Leveros Solar will supply photovoltaic panels to power the sites. Integration and operations will be handled by BlumaTech.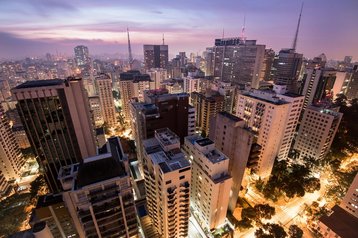 The company did not disclose how much it was investing, or how many sites it expects to build.
"With the continuous growth in demand for big data, popularization of streaming platforms, expansion of IoT and automation tools, it's essential that the market offers increasingly lower latencies to the user," Ava's CEO Paul Sassin said (translated).
"Thus, we're dedicating ourselves so that companies in the region, particularly the hundreds of ISPs operating in Brazil, many of which are our customers, can offer a better experience to their customers, while reducing their operating costs" he added.
Ava Telecom interconnects multiple cities across São Paulo, as well as data centers operated by Ascenty, Tellium, and Equinix. It operates around 3,000 kilometers of fiber across the state.