European investment and asset management group Avignon Capital has acquired a T-Mobile data center in Amsterdam for €11.55 million ($12.7m).
The facility will continue to be let to the telecoms company, one of the largest providers in the Netherlands.
Less supply, more demand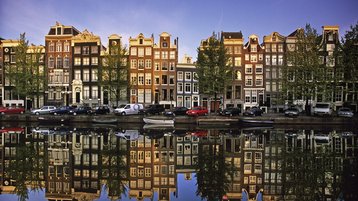 The 7,450 sq m (80,000 sq ft) building is located in Amsterdam-West, close to the A10 ringway, and 15 minutes from the Schiphol Airport.
"We are pleased to have acquired this property at a time where supply for this kind of asset is limited but demand remains high in Amsterdam," Jack Pearce, investment analyst at Avignon Capital, said.
"This property benefits from a globally operating tenant, providing strong security of income. Coupled with the general backdrop being supportive of data center assets, we anticipate that this will provide attractive income returns."
Data center supply is limited in Amsterdam after much of the region announced a moratorium on data center new builds in 2019. The pause was enacted to make sure "that data centers occupy as little space as possible... and (architecturally) fit in well with the environment."