AWS has officially launched a new Edge appliance for computer vision use cases.
The cloud company this week announced the general availability of the AWS Panorama Appliance; a computer vision (CV) appliance designed to analyze images provided by on-premises cameras locally.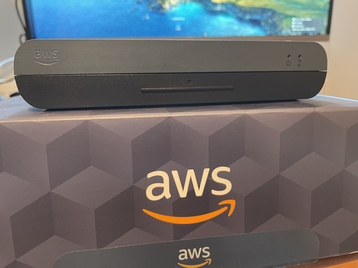 AWS said that while the cloud is the most convenient place to train computer vision models, customers would rather analyze images from one or multiple video feeds locally.
"You can use AWS Panorama Appliance to evaluate manufacturing quality, identify bottlenecks in industrial processes, and monitor workplace security even in environments with limited or no Internet connectivity," said AWS Principal Developer Advocate Sébastien Stormacq.
The appliance allows enterprises to process video feeds at the Edge on a company's local network, providing greater control where data is stored, and able to operate with limited Internet bandwidth. Companies can now reportedly automate tasks that have traditionally required human inspection to improve visibility into potential issues.
The company first announced the appliance at last year's re:Invent 2020 conference but it and the SDK are now generally available.
The Panorama Appliance is available to order within the US, Canada, UK, and the European Union. There is a one-time charge of $4,000 for the appliance itself, and a usage charge of $8.33 per month per camera feed.
The appliance connects back to the AWS Panorama service in the AWS cloud in one of the following AWS Regions: US East (N. Virginia), US West (Oregon), Canada (Central), or Europe (Ireland).