Amazon has signed a Power Purchase Agreement (PPA) in New Zealand with local energy company Mercury to procure wind energy.
Under the deal announced this week, Amazon will procure around half the output from the 103MW Turitea South onshore wind farm. The energy will be used to support AWS data centers in the country, which are due to launch next year.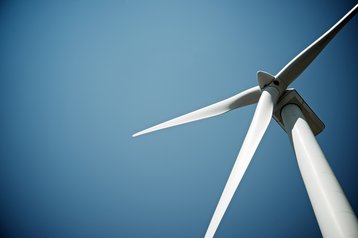 "In addition to shifting the dial on decarbonization at home with the development of the Turitea wind farm, this agreement means we're also supporting a major global company with their decarbonization goals," said Vince Hawksworth, chief executive of Mercury NZ. "We're committed to delivering on our strong pipeline of new renewable generation and arrangements like this will help us get there faster. It's great to welcome AWS' data centers to New Zealand and we're happy to be powering their Kiwi operations in a way that supports renewable generation."
Located on 700 hectares in the Tararua Ranges above Palmerston North, the entire Turitea project will be New Zealand's largest wind farm, with a total capacity of 222MW and featuring 60 Vesta turbines.
AWS announced plans for a New Zealand cloud region in Auckland in September 2021.
Tiffany Bloomquist, country manager for commercial operations at AWS in New Zealand, added: "I'm excited to share Amazon's first renewable energy project in New Zealand with Mercury NZ, which will enable us to operate our AWS Auckland Region using renewable energy when it launches in 2024, supporting the development of additional renewable energy available for Kiwis."
Listed on the New Zealand Stock Exchange and 51 percent owned by the NZ government, Mercury also operates the Taraua, Mahinerangi, and Waipipi wind farms, with the Kaiwera Downs wind farm under construction and set to launch later this year. Kaiwaikawe, Mahinerangi II, and Puketoi farms are planned for the future. It also owns nine hydroelectric plants along the Waikato River and five geothermal plants on the North Island.
Microsoft is currently developing its own New Zealand Azure cloud region. Last week the company was granted Overseas Investment Office consent to buy a further 6.5 hectares of land in the country at an undisclosed location, after previously acquiring three lots of land in Auckland's Westgate.