AWS is to launch an Edge facility in Fortaleza, Brazil.
The Government of Ceará this week announced that AWS will build its 'third edge location facility' in Fortaleza, the State capital of Ceará, in the north of Brazil.
"We want to make Ceará the first 100 percent digital government in Brazil, and the partnership with AWS is essential for us to achieve this goal. Ceará is the second largest fiber optic cable connectivity point in the world and we have invested in connectivity to all municipalities in the state. I am very happy that our state can be part of the AWS global network through this edge location," said Governor Camilo Santana.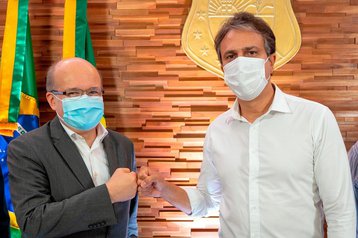 The Edge location will host AWS services such as CloudFront, its content delivery network (CDN) offering.
"We are happy to continue expanding our presence and investments in Brazil in response to customer feedback, bringing even more advanced cloud technologies to customers across Latin America," said Jeffrey Kratz, AWS general manager for the public sector in Latin America, Canada and the Caribbean. "Businesses of all sizes and in all industries, including public sector organizations and educational institutions, will be able to enjoy the low latency and high data transfer rates provided by AWS' new edge location in Ceará."
Local press had previously reported that Amazon was planning to build both a distribution center and data center in Maracanaú, in the region of Fortaleza. Discussions between the company and local officials have been ongoing since 2019.
AWS has a single region in South America, in Brazil's São Paulo, that opened in 2011. The company has further Edge locations in the country in Rio de Janeiro and São Paulo, as well as others in Colombia, Argentina, and Chile.
Last year the São Paulo Government said AWS was to invest $240 million into its Brazilian cloud infrastructure in the country, but didn't provide details.