Amazon Web Services is experiencing an outage at its US-East-1 cloud region.
The company said that AWS CloudFormation, Lambda, and Amazon Connect were impacted by the problem.
Update 2:49 PM PDT: AWS said that it was "working to accelerate the rate at which Lambda asynchronous invocations are processed, and now estimate that the queue will be fully processed over the next hour. We expect that all queued invocations will be executed."
Update 3:42 PM PDT: AWS claims that the issue has been resolved. However, some issues may exist for customers who have to manually relaunch services.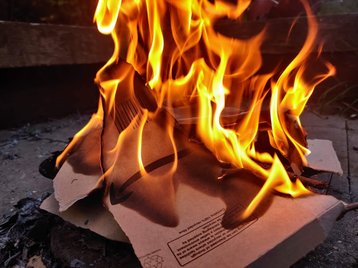 "We are continuing to experience increased error rates and latencies for multiple AWS Services in the US-East-1 Region," the company said on its status page. "We have identified the root cause as an issue with AWS Lambda, and are actively working toward resolution."
Users report that the AWS Management Console home page is also unavailable.
Companies including Webflow, Chatbase, and Cloudsmith reported degraded performance or full outages. Other businesses suffering include The Associated Press, PlutoTV, Hinge, Delta, Webflow, Simplecast, Shutterfly, Crunchyroll, Barclays, Goodreads, Story Origin, Option Research, DCU Center, Decent.xyz, Simplecast, and Mobile Assistant.
Tech publication The Verge said that it could not update its homepage, while the Burger King app is reportedly unusable.
We will update this story as we learn more.