Chinese data center operator ChinData is to be taken private by existing investor Bain Capital.
ChinData Group Holdings Limited over the weekend announced that it has entered into a $3.16 billion merger agreement with two wholly-owned Bain subsidiaries, BCPE Chivalry Bidco Limited, and BCPE Chivalry Merger Sub Limited, to be taken private.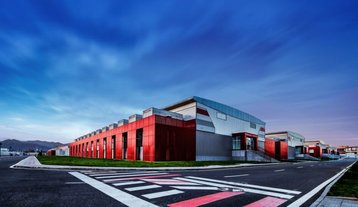 "The company's board of directors, acting upon the unanimous recommendation of a committee of independent directors established by the board of directors (the Special Committee), approved the merger agreement and the merger, and resolved to recommend that the company's shareholders vote to authorize and approve the merger agreement and the merger," ChinData said.
The merger is currently expected to close during the fourth quarter of 2023 or the first quarter of 2024 and is subject to customary closing conditions.
The deal will be funded through a combination of cash contribution from the sponsors or their affiliates, debt financing provided by Shanghai Pudong Development Bank Co., Ltd. Lujiazui Sub-branch and Industrial Bank Co., Ltd. Shanghai Branch, and equity rollover.
ChinData operates more than 17 data centers across China, Malaysia, and Thailand, with its non-Chinese facilities operated by subsidiary Bridge Data Centres, which is also building a site in India. TikTok owner ByteDance is a major ChinData customer.
Bain bought ChinData in 2019 from Wangsu Science & Technology Co. and merged it with its portfolio firm Bridge Data Centres. The combined company went public in 2020. Bain still owns around 42 percent of ChinData, with SK Holdings taking a stake in the company in 2020.
In June, ChinData's existing investor Bain Capital (via the two BCPE companies) submitted a non-binding proposal to acquire all of the outstanding ordinary shares of the company and take the company private.
State-owned holding firm China Merchants then submitted a larger counter-bid, which Bain refused to entertain. The new deal represents an increase on Bain's original offer but lower than China Merchant's $3.4bn proposal.
ChinData was reportedly fielding acquisition offers last year, with local operator GDS and EQT-backed EdgeConneX mulling potential bids.