Bharti Airtel is gearing up for its commercial 5G launch "within the next month" according to its CEO Gopal Vittal.
Vittal told customers by letter that Bharti Airtel is bringing 5G to key metro cities imminently, per a number of local news outlets.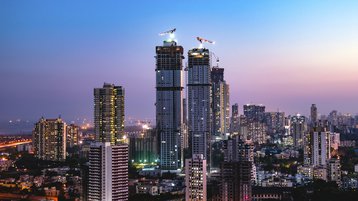 In the letter, Vittal said: "We expect to launch our 5G services within a month. By December, we should have coverage in key metros. After that we will expand rapidly to cover the entire country. We expect to cover all of urban India by the end of 2023."
Bharti Airtel commenced its deployment of 5G services early last month, with the operator signing 5G network agreements with Ericsson, Nokia, and Samsung.
The operator acquired 19,800MHZ spectrum in 900MHz, 1,800MHz, 2,100MHz, 3,300MHz, and 26GHz frequency in the country's 5G auction for $5.4 billion.
Earlier this month, domestic rival operator Jio Reliance said its commercial 5G service was due to go live in time for Diwali next month, in Delhi, Mumbai, Kolkata, and Chennai. Its chairman Mukesh Ambani has plans to bring 5G to more than 1,000 cities in the country.