Bharti Airtel's data center brand, Nxtra Data, has signed a deal with colocation giant CenturyLink that will see the two cooperate and share revenue for the Indian market.
This partnership agreement will help deliver managed hosting, IT infrastructure and cloud services across the country, the India Times reported.
Lessons learned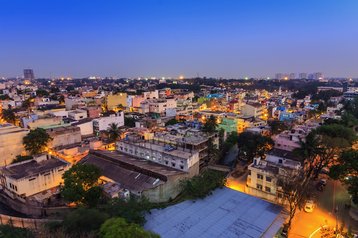 "[The deal] will not just increase our customer base but we can go back to our existing customer base and offer them a whole new level of services and product," Neil Pollock, chief executive officer of Nxtra Data, told the Indian daily.
"We have learnt lessons from partnering in the past and didn't do a reseller agreement. This is absolutely a revenue-sharing [model] where we both take reasonable margins that the market will tolerate," he said.
Nxtra Data operates 10 Indian data centers, in Noida, Manesar, Mumbai, Chennai, Bangalore, Pune and Bubhaneshwar. The company has more than 200 enterprise clients.
CenturyLink's network of facilities includes more than 50 data centers spread across North America, Europe and Asia.
"We are offering access to the same highly secure managed IT solutions and consistent experience available across CenturyLink's global footprint, taking advantage of Nxtra's data centers throughout India and engaging our mature India operations," said Girish Varma, president of global IT services and new market development at CenturyLink.