International enterprise software specialist BMC has launched BMC Discovery - a set of software tools for IT discovery and dependency mapping. BMC Discovery is a rebranded and improved product which, until recently, was known as Atrium Discovery and Dependence Mapping.
BMC Discovery can create maps of all devices in big, geographically dispersed data centers, that include virtual machines, containers and applications. It has the ability to model more than 100,000 servers.
The software can identify the age of a server, establish which devices are connected to storage arrays and find software without licenses. This information is valuable for auditing, security and management statistics purposes.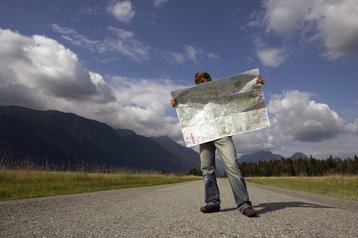 Sort of new and improved
BMC Discovery adds the capability to map an application from any related piece of information, enabling IT staff to understand how their responsibilities impact the business. Data centers can link business applications, infrastructure and software in minutes to create an optimised and 'agile' data centre.
To remain secure and compliant, IT benefits from an accurate inventory of its infrastructure, identifying idle or outdated servers that could become backdoor entry points to threats, while also discovering how these threats impact the business.
"Once you have service maps you can merge them with patterns that indicate where problems may be," said Robin Purohit, president of Service Support at BMC. "You can do predictive analytics to look for patterns of activity around a certain item that would point to a potential fault or degradation."
For example, unused or under-used resources can be taken down or redeployed to save money. BMC Discovery can also identify ways to optimize storage space and identify idle or outdated servers that could be security risks.
The software can be downloaded and installed in a container. Mapping usually take only a few minutes, Purohit said.
"The dependency mapping capabilities of [BMC Discovery] show us how maintenance on one server might affect other servers," said Mike Hoover, client server analyst at Windstream. "That visibility helps us handle maintenance within a very tight window so that critical systems are always available when our employees need them."