BMW has signed a six-year high-performance computing contract with Sweden's EcoDataCenter.
The automotive company already has a footprint in a data center EcoDC bought last year, and will now deploy 4MW of compute at EcoDC's flagship Falun facility.
Helping drive its growing ambitions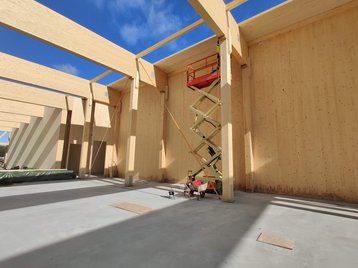 The company said that it won the contract after "a period of fierce competition with other Nordic data center players," but likely benefited from its existing relationship through its Fortlax Datacenter acquisition.
When we visited the Falun data center late last year, CEO Lars Schedin said that BMW was the largest customer at the Fortlax facility, in Piteå, adding "BMW will come here [to Falun] and look at what we've got."
At the time, Schedin said that the hope was that BMW would serve as an anchor tenant for the Falun site - and be step one in a plan "to become the main Nordic service provider that is not an American company."
He added: "It is important to become the number one or number two. Otherwise, I don't want to say you're a nobody, but…"
With this week's contract win, Schedin said that the company "is very well positioned to receive more customers with the same high demands as BMW. With our highly skilled team and our fantastic facilities, I look forward to the future. Our journey has just begun."
The Falun site, which has a wooden frame and uses its waste heat to help dry pellets at a nearby CHP facility, is billed as 'climate positive.' "We see a clearly increasing demand for sustainable data centers," Schedin said.