Aircraft manufacturer Boeing is to move cloud-based versions of its analytics platforms to Microsoft's Azure public cloud, the company has announced.
Previously, individual airlines used their own servers to run such applications. Boeing itself had relied on cloud services delivered via the Internet, such as those provided by Amazon and CenturyLink, the Wall Street Journal (WSJ) reported.
The company decided to switch because operating a number of different cloud systems put a strain on Boeing's cloud computing operations, according to Kevin Crowley, vice president of digital aviation.
As part of the deal, Microsoft will also help Boeing sell the software to the airline's existing customers.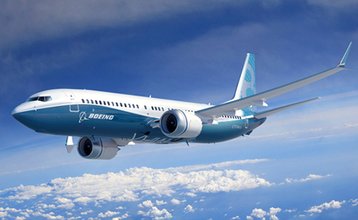 Data generator
The analytics applications, which are used by more than 300 airlines, are employed to forecast maintenance needs and optimize fuel consumption.
Boeing said consolidation of its cloud computing apps reflects the increasingly important role played by connectivity aboard aircraft. Pilots now rely more on adapting their flight strategy by using the real-time information received from on-board sensors.
New airliners can generate more than half a terabyte of data over the course of a single flight.
The company predicts that, over the long term, aircraft energy consumption can be cut by about 10 percent with the aid of a suite of analytics apps.
Andrew Gendreau, Boeing's director of advanced information solutions, said: "The Internet of things (IoT) and sensor technology have evolved so much over the past couple of years that the vision of digital aviation is a lot closer to reality now."
Up in the Aer
The company first tested the Azure platform through its Amsterdam-headquartered subsidiary AerData, which it acquired in 2014.
AerData manages aircraft and lease management records, and will benefit from ubiquity of records, which is often a determining factor of the value of a commercial aircraft, WSJ said. The company will complete transition to the Azure platform within 24 months, according to Crowley.
Last week, Microsoft announced a partnership deal with General Electric (GE) to run the American conglomerate's industrial IoT platform on the Azure cloud.
GE's Predix software, which already runs on AWS, connects industrial machines, allowing them to analyse and share data using Microsoft applications.
GE is also the biggest supplier of jet engines to Boeing, according to the WSJ article.