Bouygues Energies & Services, a subsidiary of French industrial group Bouygues, has been contracted to design and build a large data center in Dublin.
The Gemini Data Centre project is owned by the Gemini DC Fund - a joint venture between majority shareholders Solidus Private Equity and the Singapore-based Kuok Group.
"This latest project reinforces the position of Bouygues Energies & Services as a European market leader capable of meeting the challenges of reliability, security and modularity required by its customers, while at the same time delivering data centres with reduced environmental impact," Jean-Christophe Perraud, CEO of Bouygues E&S said.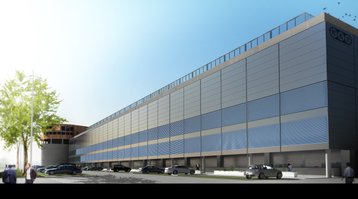 Dublin is where it's at 
The facility will be built to Tier III standards in an existing warehouse, the expected result being a 118,000 sq ft facility with almost 56,000 sq ft of data center space, split into six self-contained data halls, each with its own power and cooling systems. The cooling is based on evaporative approach, which the company says will significantly reduce the site's water and energy consumption. 
The facility, which is expected to support 22MW of IT equipment, will store data for an undisclosed "world class American IT company."
The first phase of the project should be delivered in June 2017, and completion is expected in January 2018.
The collaboration is important for Bouygues, which has over twenty data centers  across the UK, France and Asia, but experienced a revenue plateau in 2016. 
Kuok Group is an investment holding company with a broad portfolio including agricultural and maritime activities as well as equity investments in a number of listed companies. 
Ireland is one of Europe's main data center hubs, due to its position as a gateway between the US and the UK,  available and tech-savvy workforce, and an abundance of cheap, sustainable energy.