ChinData subsidiary Bridge Data Centres plans to build a new data center in Malaysia.
The new MY06 facility will be located in the Kidex Sedenak business park in Sedenak, to the north of Johor, and will reportedly be the 'largest of its kind in Malaysia.'
Sitting on around 40 acres of land area, the new campus will span three buildings and have a combined capacity of 100MW. The company said MY06 is on track to open towards the end of 2022 for phase 1, and Phase 2 is expected to be completed shortly thereafter.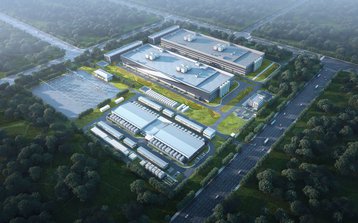 "We are proud to be able to continue our expansion journey in Malaysia. This hyperscale campus with three buildings, marks our commitment to scalable and reliable solutions and comes with massive hiring and investment opportunities within the industry" said Lim Dz Shing, president, Bridge Data Centres.
The Kulai Iskandar Data Exchange (KIDEX) is a 745-acre area designated to attract the development of data centers outside Johor and close to Singapore, where there is still a data center moratorium.
In February Bridge announced plans to develop a new 16MW data center in Kuala Lumpur. MY03 is scheduled for launch in Q2 2022. The company's other two data centers in Malaysia are located in the Cyberjaya science park to the south of Kuala Lumpur that it acquired in 2018.
The company is also developing a 350,000 ft (32,500 sq m), 20MW data center in Navi Mumbai, India.
Bain Capital merged ChinData with Bridge Data Centres in 2019; the combined company operates as ChinData within China and Bridge across the rest of Asia.
In its most recent earnings results, ChinData said it had signed a contract with the land owner and launched a new greenfield project seated in Johor State with a capacity of over 80MW to be delivered to an anchor client in several phases starting from 2022.
"This new project will implement with the newly innovated high-efficiency cooling technology self-developed by the company," the company said.