British Columbia will halt power connections for new cryptocurrency miners as their electricity demands balloon.
The Canadian provincial government has enforced an 18 month moratorium on new crypto connections in an effort to preserve power supplies, meet climate targets, and consult with First Nations communities.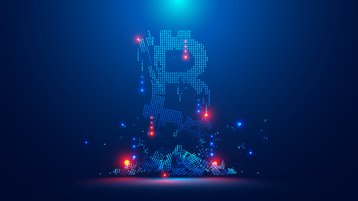 There are currently seven operational cryptomining projects in BC, and six more that will come online soon, together totaling 274MW of power load. They will not be affected by the suspension.
"Cryptocurrency mining consumes massive amounts of electricity to run and cool banks of high-powered computers 24/7/365, while creating very few jobs in the local economy," Josie Osborne, Minister of Energy, Mines and Low Carbon Innovation, said.
"We are suspending electricity connection requests from cryptocurrency mining operators to preserve our electricity supply for people who are switching to electric vehicles and heat pumps, and for businesses and industries that are undertaking electrification projects that reduce carbon emissions and generate jobs and economic opportunities."
The province primarily gets its electricity from hydroelectric dams operated BC Hydro, but the government warned that unchecked crypto growth could erode the province's climate goals by leaving little remaining for energy transition projects.
There are 21 proposed crypto projects that together are requesting 1,403MW of power. This request - equivalent to the power consumption of 570,000 homes or 2.1 million electric vehicles - has now been suspended.
Non-crypto data centers will not be impacted by the ban.
Over the 18 months, the government plans to develop a permanent framework, in collaboration with industry, First Nations, BC Hydro, and local communities.
In November, the province of Manitoba also suspended crypto connections as it develops its own framework.
In Québec, utility Hydro-Québec warned that cryptominers were putting pressure on the grid, and requested the government step in to allow it to reallocate 270MW set aside for cryptominers.
The industry has moved to Canada in search of cheap electricity amid a global energy crunch.
But while it hopes to build aggressively in the country, the core business fundamentals of the sector have come under pressure due to the prolonged valuation drop of most major cryptocurrencies, and a number of high-profile scandals - including the collapse of FTX.
A number of US cryptominers have declared bankruptcy, including Core Scientific just this week.