ISG's project director Damian Farr has been promoted to the newly created role of managing director of the company's European engineering services business. He will lead a team that has built more than three million square feet of data center projects across continental Europe in the past five years, delivering more than £1 billion in infrastructure.
The move marks the first key appointment by CEO Paul Cossell, who took over the construction services company this April after David Lawther stepped down.
Farr future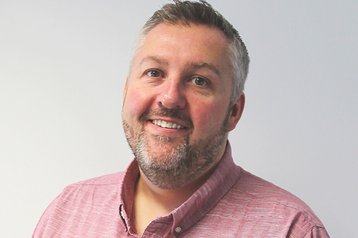 Cossell said: "Damian's appointment emphasises our focus and ambition in the European arena. With the global data center market predicted to grow at over 19 percent per year to 2020, this is a core market for our business and one where we are already acknowledged as a world-leading specialist."
Farr, who previously led the delivery of one of the company's largest Nordic data center projects, added: "We have a hugely talented and wide-ranging team of industry professionals that constantly strive to challenge what is possible, both from a technical and delivery perspective.
"Innovation and creativity really find a home within the complex engineering services space, and we have a fantastic interdisciplinary team in our continental Europe business, that consistently pushes the boundaries to create an unbeatable experience for our customers."
ISG is currently working on several construction projects in Belgium, Finland and the Netherlands.