European data center firm Data4 has been sold to Brookfield Infrastructure.
AXA IM Alts this week announced the sale, though the terms of the deal were not disclosed.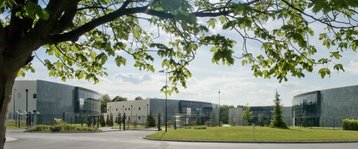 The news comes weeks after reports surfaced that Brookfield was in 'exclusive talks' to buy a majority stake in Paris-based Data4 that could value the operator at €3.5 billion ($3.77bn).
"AXA IM Alts remains highly confident in the long-term value creation potential of sectors related to the storage and communication of data and will continue to actively seek acquisition and development opportunities in these asset classes in key markets across the globe," the company said.
Established in 2006 by Colony Capital (now DigitalBridge), Data4 currently operates around 30 data centers in France, Italy, Spain, Poland, and Luxembourg. The company is also developing a former army barracks in Hanau, Germany, that could reach 200,000 sqm (2.1 million sq ft) and 180MW.
The company was acquired by AXA Investment Managers for an undisclosed amount in 2018, with Danish pension fund PFA acquiring a 20 percent stake in 2020. In 2021 the operator secured €620 million (then $737.5 million) in debt financing to fund its expansion goals across Europe.
Brookfield Asset Management jointly owns data center ventures in India (BAM Digital Realty) and Latin America (Ascenty) with Digital Realty, and also owns DCI Data Centers in Australia/New Zealand. On its website, Brookfield says it owns some 50 data centers globally, along with more than 163,000 tower & rooftop sites and some 22,000km of fiber.
AXA IM said the investment marks Brookfield's "first major entry" into the European data center market.
"Brookfield will leverage its ecosystem to provide best-in-class greenfield development and renewable power capabilities to further build the business throughout Europe," AXA said. "Data4's long-term inflation-linked contracted business model, with blue-chip hyperscale customers, provides stable and recurring revenues that fit well within Brookfield's investment strategy."