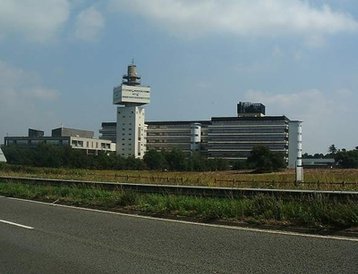 The 1,124GWh needed to power the UK telecoms firm's sites will be sourced from a mix of renewable sources including solar, wind, and hydro from sites across the UK.
"As an organization that consumes nearly 1 percent of the UK's electricity, it is important for BT to demonstrate its commitment to a green recovery," said Cyril Pourrat, BT's Chief Procurement Officer. "Purchasing 100 percent renewable electricity from Total sends a strong signal that renewables are important to the UK and today's announcement underpins our commitment to climate action and in becoming a net zero carbon emissions business by 2045."
In 2018 BT pledged to become a net-zero-carbon business by 2045, having previously aimed to reduce emissions by 87 percent by 2030 from its 2016 footprint. It says all of its network and buildings including offices and shops worldwide are all now powered with 100 percent renewable electricity.
"It's with great pride that Total are working with BT on their journey towards net zero carbon emissions by 2045 by supplying them with 100 percent renewable electricity. We will continue to work closely with our UK customers as the demand for renewable electricity grows, and Total will continue to evolve and invest significantly in carbon neutral initiatives over the coming years," said Dave Cranfield, General Manager of Total Gas & Power.
A number of data center companies have made commitments to become more sustainable, and telecoms firms are following suit. Orange recently signed a new agreement that will see Engie provide it with solar power in France. South Africa's MTN this month pledged to be carbon neutral by 2040. Last year Telia Estonia announced plans to build a solar plant to cut costs at its Laagri data center