BT is set to cut up to 55,000 jobs by the end of the decade.
The job cuts will impact both UK and global employees, as the telco outlined its plans to utilize artificial intelligence (AI).
AI is expected to replace workers in customer services roles, with up to a fifth of these cuts coming from this part of the company.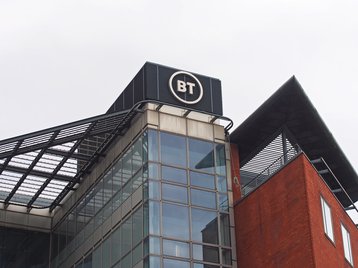 The job cuts follow Vodafone's announcement earlier this week that it will cut 11,000 jobs over the next three years.
UK-based BT employs 130,000 people globally, and is one of the country's biggest employers.
"By continuing to build and connect like fury, digitize the way we work, and simplify our structure, by the end of the 2020s BT Group will rely on a much smaller workforce and a significantly reduced cost base. New BT Group will be a leaner business with a brighter future," said BT chief executive Philip Jansen.
Jansen cited generative AI tools such as ChatGPT as evidence that AI will play a crucial part in the future.
The Communication Workers Union (CWU) said that BT's announcement today (May 18) was expected, but urged the telco to keep as many of its core employees as possible.
CWU had been at loggerheads with BT throughout 2022 over pay disputes for its employees, eventually reaching an agreement in November following several dates of industrial action.
The agreement saw some BT staff receive a pay rise of just below 10 percent, with some of the lower-paid workers receiving up to 15 percent.
In the same month, BT increased its cost savings target from £2.5 billion ($3.1bn) to £3bn ($3.73bn) by the end of 2025.
Announcing its full year to March 31, 2023 results, BT reported that revenue was down one percent year-on-year to £20.6 billion ($25.6bn).
BT noted that a strong performance from its broadband business Openreach was offset by a decline in other units. The telco reiterated its aim to provide 25 million premises with FTTP by the end of 2026, with the figure currently just above 10 million.
More in Workforce & Skills