US engineering firm Burns & McDonnell has launched a European practice for mission critical data centers, based in London.
The new business unit will provide data center consultancy for clients across Europe, and will be headed by Mike Starbuck, previously technical director at civil engineering firm Aecom.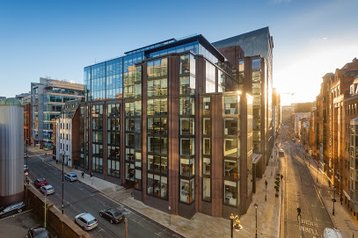 Made in the UK
Burns & McDonnell has had a European office since 2017, in Birmingham, which concentrates on the energy sector, and is hoping to play a part in the UK's move to net zero carbon emissions. The new London office confirms the UK as the firm's main European location.
Starbuck spent 12 years as technical director at AECOM, and now has a multidisciplinary team at Burns & McDonnell, which plans to use the synergies with the energy expertise in the Birmingham team, to deal with a sector which has become much more energy-conscious and environmentally aware in recent years. The team also has experience in other mission critical projects.
Starbuck said the new business would be a "disruptor in the market," thanks to the "deep experience Burns & McDonnell has supporting and leading mission critical projects around the world, paired with strong knowledge of the UK energy sector." He added that he was "looking forward to leveraging [his] experience to establish and grow the mission critical practice in London."
Burns & McDonnell has 7,600 staff around the world, and a long history dating back to 1898.