TikTok-owner ByteDance has committed to a carbon-neutral operational goal of 2030.
The Chinese IT company says it will reduce its operational emissions by 90 percent, while carbon offsets will handle the rest of the balance.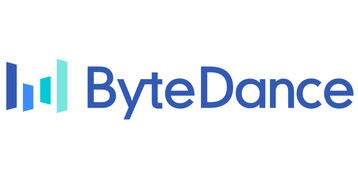 ByteDance has already begun transitioning its data centers to renewable energy, including the announcement by ByteDance-owned TikTok earlier this month that the company was developing a new 100 percent renewable energy-fueled data center in Norway with Green Mountain which will run on hydropower.
The company is developing a data center in Ireland in partnership with Echelon. Located in Clondalkin, the company is spending $500 million for an 84MW data center that is close to completion. In February 2023, TikTok announced plans for a further two data centers in Europe; another in Dublin and the Norwegian facility. ByteDance is also the anchor tenant of a 110MW Bridge Data Centres facility in Johor, Malaysia.
The company further plans to decarbonize emissions across its value chain, though did not share any specific details on how it intends to do this. The company said that it would offer more information by the end of 2023.
The company was criticized in 2022 by Greenpeace for its lack of dedication and progress in regard to sustainability practices. In fact, the company came third from the bottom in Greenpeace East Asia's 2022 climate ranking of all China's cloud providers with an overall score of 27, compared to Tencent's 84.
As well as TikTok and its Chinese counterpart Douyin, ByteDance operates games publisher Nuverse, video platform Xigua Video, and news portal Toutiao. In China, the company also offers cloud services.
Oracle operates a data center in Texas on behalf of TikTok, and the company is a major leaser of data center space in the US. 2021 saw the company sign leasing deals totaling more than 90MW, according to North American Data Centers (NADC).
However, national security concerns about the company's ties to China could impact future operations. Debate continues in the US as to whether the company should be required to sever its American operations from ByteDance, or even to ban the company from the US altogether, as called for in November 2022 by the FCC. In March 2023, an investigation was launched by the FBI over ByteDance's alleged illegal surveillance of journalists.