Rogers Communications plans to invest C$10 billion ($7.74bn) over the next three years, following a devastating outage that took out a quarter of Internet services in Canada.
The telecoms operator said that it would invest in artificial intelligence, as well as testing and oversight.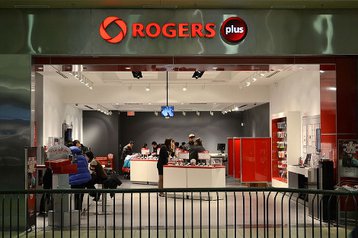 Earlier this month, the company was hit by a 19 hour outage that impacted all of its roughly 10 million wireless subscribers and 2.25 million retail Internet subscribers. It grounded flights, brought down banking services, and disrupted emergency 911 calls, among others.
A concert by the Weeknd at the Rogers Centre was also postponed.
The outage was triggered by a coding error during an update to its network core that led to a series of cascading issues. On July 8, the company introduced code that deleted a routing filter, causing all possible routes to the Internet to pass through the routers, overwhelming the devices and exceeding memory and processing capacities.
Complicating matters further, Rogers uses routers from two vendors with different designs, which responded differently to the issue. The company was then unable to transfer customers to rival networks, because its centralized user database and other key systems were offline.
Now, the company says that it will separate its wireless and wireline core networks so that outages will not affect both services. It has also pledged to transfer over 911 calls to rival networks during outages.
"I believe this is the only responsible way forward and I am personally committed to making it possible for all Canadians," Rogers CEO Tony Staffieri said.
He added that the outage was "unacceptable," pledging the C$10bn investment over the next three years to minimize the chance of another outage.
"This includes more oversight, more testing and greater use of artificial intelligence to ensure we're able to deliver the reliable service you deserve," he said.