Capital One, an American bank specializing in consumer credit, has released the beta version of Critical Stack, a container orchestration platform compatible with Kubernetes.
Capital One obtained the technology with the acquisition of the eponymous startup in 2016.
"Our goal is to help more organizations take advantage of the benefits of containerized infrastructure without sacrificing security, compliance, and simplicity," explained Liam Randall, co-founder of Critical Stack.
The software will be demonstrated at the AWS re:Invent conference in Las Vegas later this month.
Everybody's open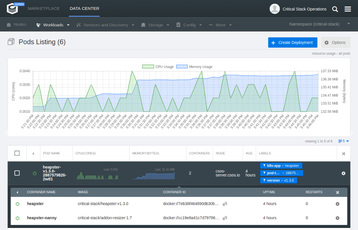 Capital One is the eighth-largest commercial bank in the US by assets and deposits. The company has been an early adopter of cloud computing, having started migration of its core operations to AWS in 2015.
Capital One is also vocal proponent of modern approaches to IT, including management through APIs, deployment of microservices and containerization. The bank acquired Critical Stack in 2016, transforming from a customer to an owner.
According to Capital One, the Critical Stack software was designed to help enterprises automate compliance and security controls, as well as orchestrate deployment and configuration of apps at scale in the cloud. Special attention has been paid to security - making it suitable for highly regulated industries like banking.
"What Critical Stack means to the enterprise is that the application is the first-class citizen," said Dustin Webber, co-founder and CTO of Critical Stack. "Critical Stack is designed to empower developers to spend less time setting up and operating container infrastructure and more time solving the hard problems that really matter."
Participation in the beta is available on request.