Singaporean real estate group CapitaLand has acquired land in Navi Mumbai, India, for a data center campus.
In July, CapitaLand announced that its Ascendas India Trust (a-iTrust) was to build a 90MW data center on a 6.6-acre site. The development will be both CapitaLand and a-iTrust's first data center project in the country.
According to its Q3 2021 earnings reports, a-iTrust completed the acquisition of land for the development of the data center for Rs 1.3 billion/S$23.8 million (US$17.6m) in October.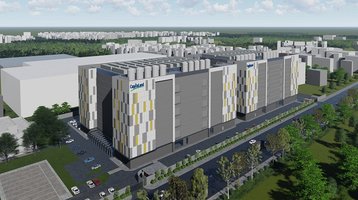 "This major milestone now paves the way for the construction of our first state of the art and fully fitted data center campus christened CapitaLand DC, Navi Mumbai 1," the company said
The company previously said it plans to invest an estimated R 12 billion ($162.4 million) to develop and operate phase one of the campus. The first building will comprise 325,000 sq ft and is scheduled to be ready by Q2 2024.
Sanjeev Dasgupta, executive director and CEO of CapitaLand said: "We are excited to kick-start our first data center project marking a-iTrust's foray into this attractive and highly scalable asset class. Leveraging on our CapitaLand Group's data center expertise and our local presence across the country, we are hopeful to expand our data center footprint in the key markets across the country."
The greenfield site will be developed in phases up to 575,000 sq ft (53,400 sqm) and be able to able to host 8,500 racks with a Power Usage Effectiveness (PUE) of 1.4.
"Acquiring a suitable land parcel is the first and the most critical milestone for a data center operator, as it sets us on a path to provide world-class services to our customers. We are also focused on expanding our presence in the other key Indian data center markets of Chennai, Hyderabad, and Bangalore to fulfill our vision of creating a pan-India footprint," added Surajit Chatterjee, managing director – Data center Group, Capitaland India.
In April, CapitaLand has acquired its first data centers in China, acquiring a campus in Shanghai for $564.5 million. In March the Ascendas REIT acquired 11 data centers across Europe from Digital Realty for S$904.6 million (US$678 million).